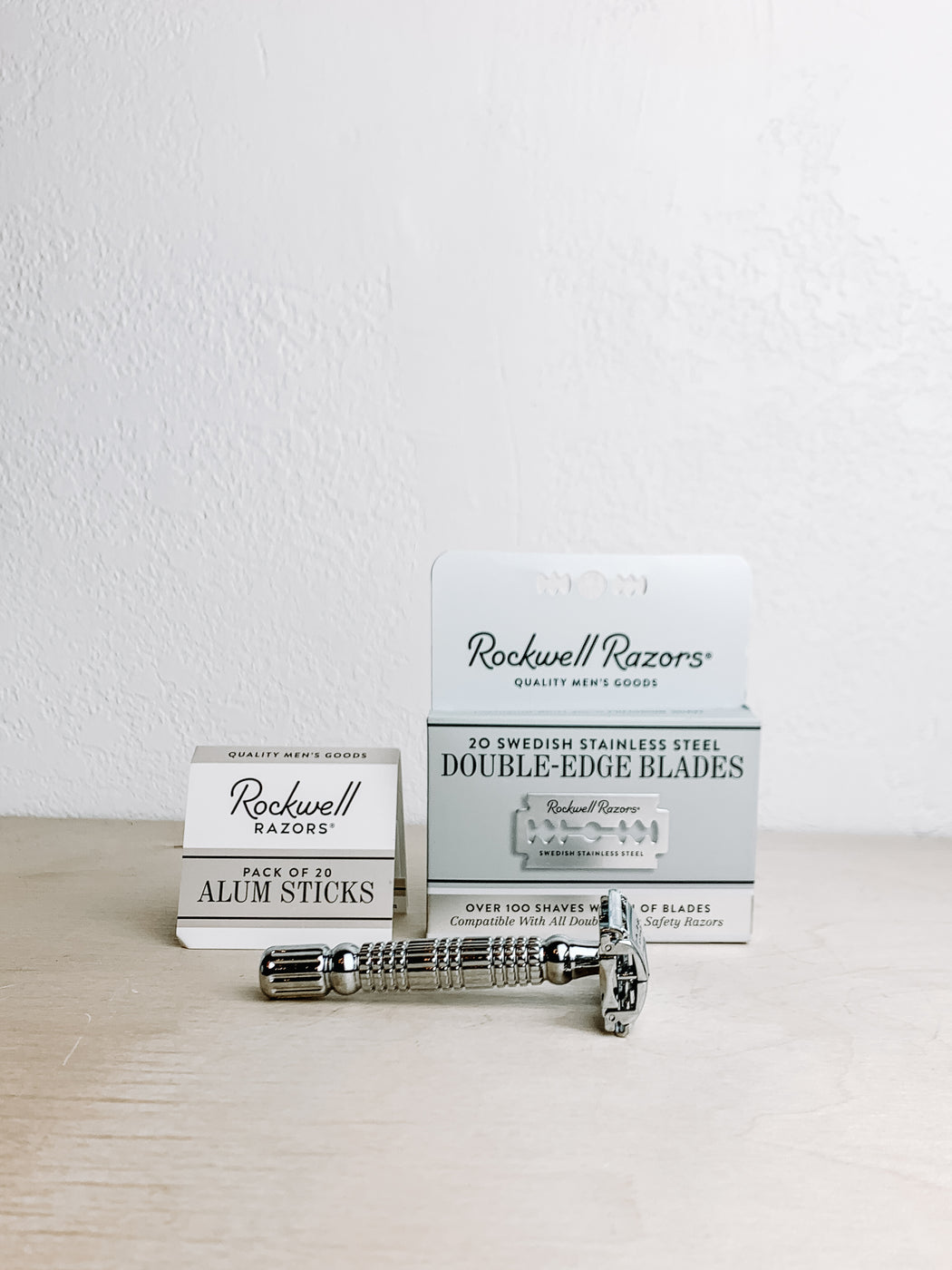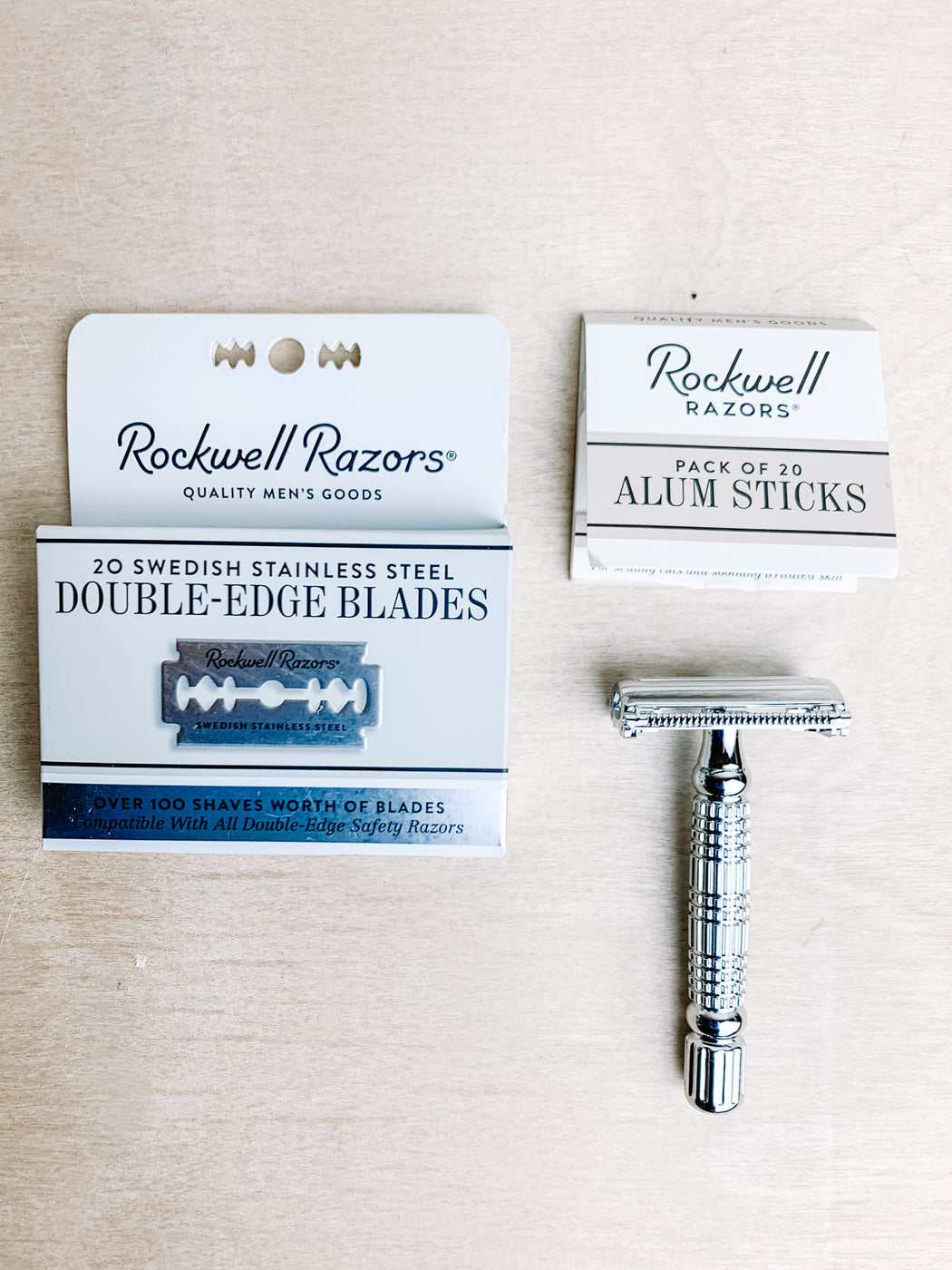 Clean Shaven
Clean Shaven unisex Razor Bundle. 
Perfect for those looking to stay smooth.  
Rockwell Safety Razor
The R1 is the perfect razor to get started with double-edge shaving. Set to the most popular Rockwell size (R1), the R1 provides an incredibly smooth shave for an unbelievable value.
This entry-level safety razor is sure to put you off cartridge razors for good so that you can finally get an excellent shave at an incredible value.
The Rockwell R1 uses Rockwell double-edge razor blades, but is compatible with any brand of double edge blades.
This precision shaving device features an impressive butterfly head that lets you load Rockwell Blades with ease, while our premium, Swedish Stainless Steel Blades guarantee any wet shaving beginner their most comfortable shave yet.
Comes with 5 Rockwell Swedish Stainless Steel Blades.
Rockwell Replacement Blades
Each Rockwell Razor blade lasts between 4 - 8 shaves, mainly depending on your facial hair thickness. Now that's true shaving value.
Rockwell Double-Edge Razor Blades are made of Pure Swedish Stainless Steel and are compatible with all double-edge safety razors. The pure stainless steel that forms these blades protects them against rust, while the specialized treatment that crafts these blades ensures the blades retain their exceptional sharpness.
Rockwell Double-Edge Razor Blades are certain to provide a smooth, close shave at an unbelievable price.  Our goal in making a safety razor blade was to create the best safety razor blade on the market, at a better price than other blades. The attention to detail and manufacturing innovations that have gone into crafting the Rockwell Double-Edge  Razor Blade have produced a blade that we feel meets both these criteria.
Rockwell Alum Sticks
Soothe skin and seal nicks after a fresh shave with our naturally astringent Rockwell Alum Matches. Besides its fast-acting coagulant properties, alum acts as a natural antibacterial to prevent infection while reducing redness. Simply tear one off, wet and apply to your skin to feel the difference! 
Skin prone to shaving irritation? Remember to set your Rockwell Razor to one of our lower size settings.