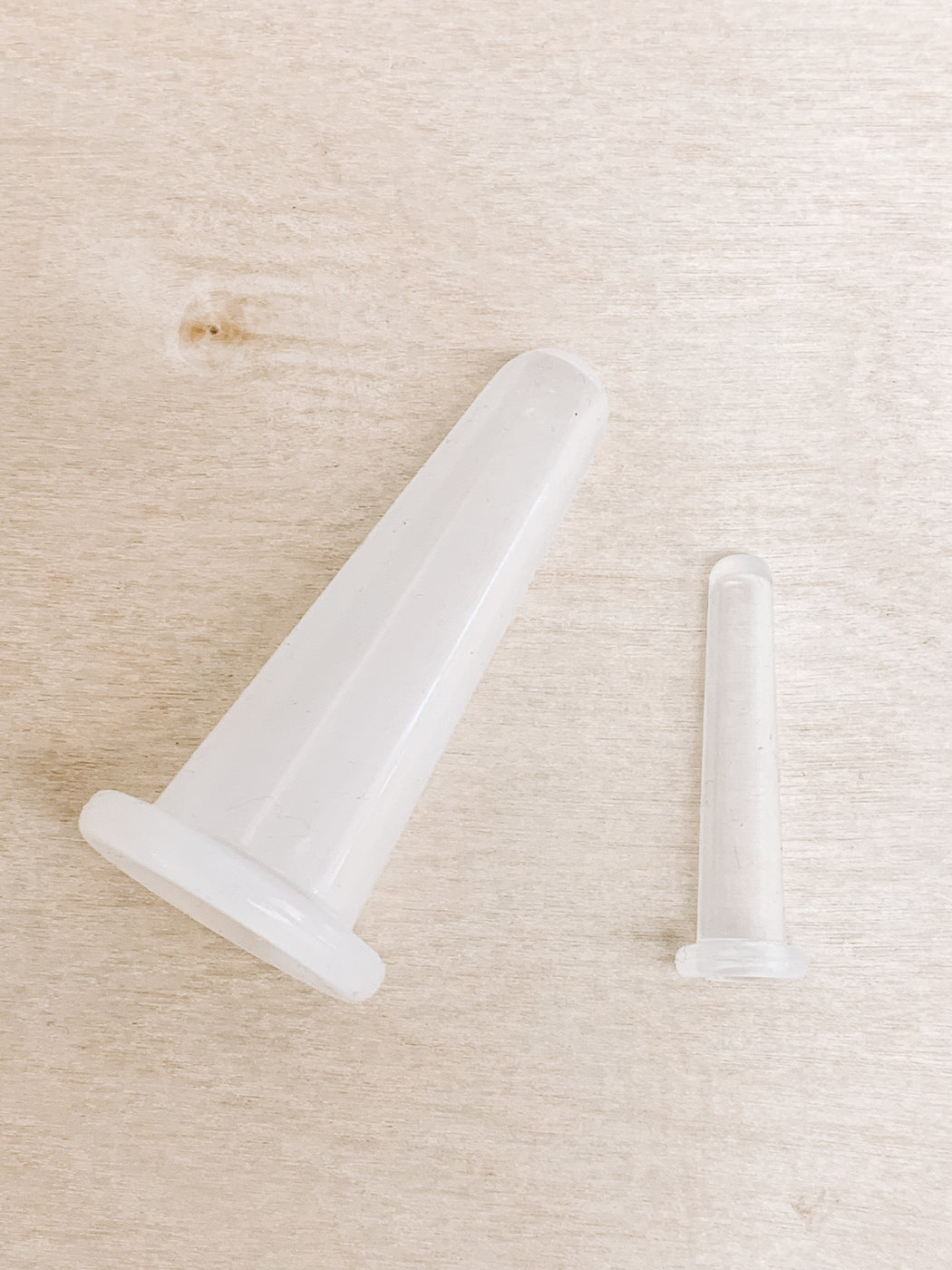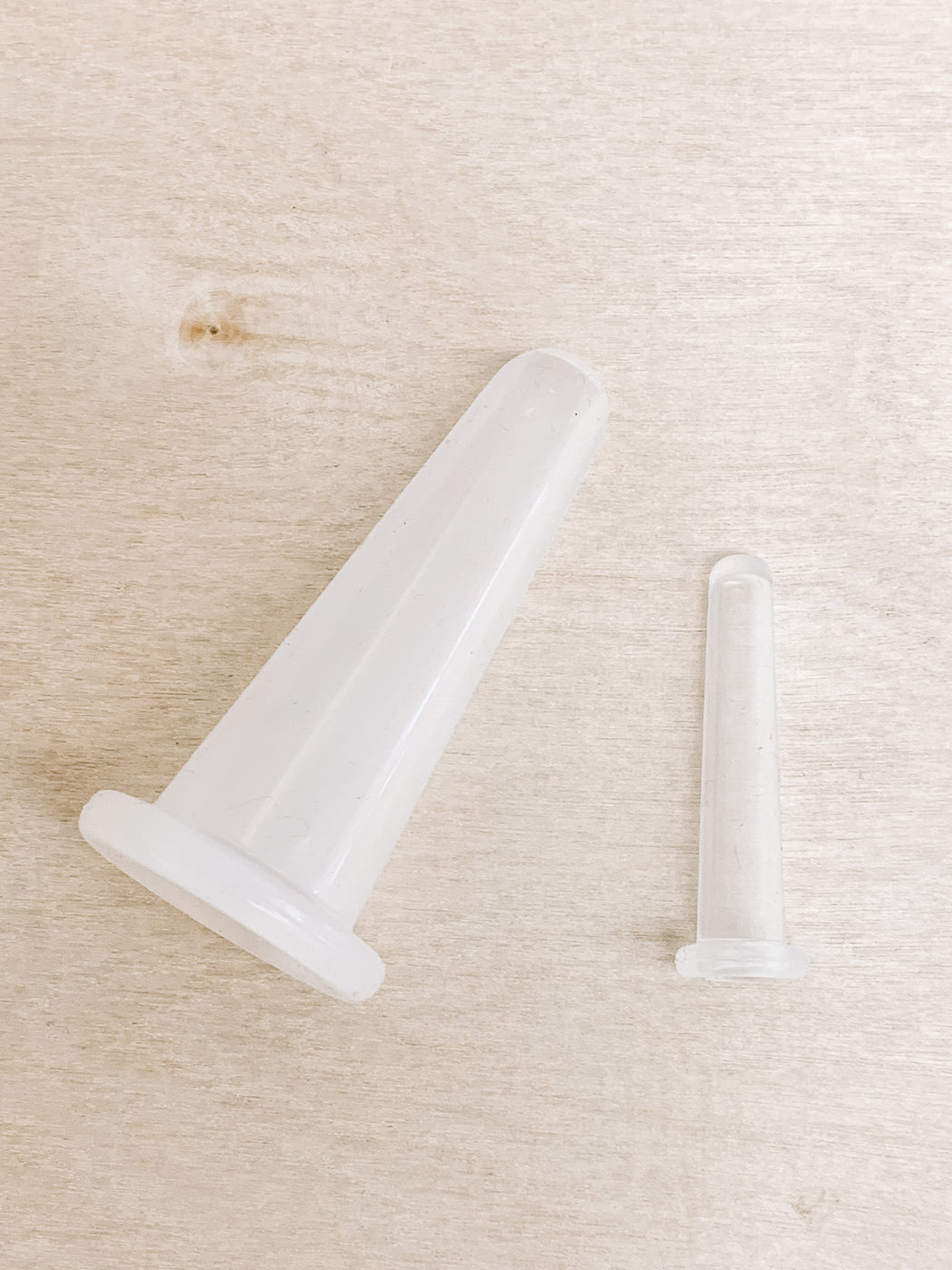 Lore General- Facial Cups
Lore General- Facial Cups

Our facial cupping set, made of high quality silicone, gently pulls the skin away from deeper layers of fascia, smoothes wrinkles and revitalizes the look of skin.

Cupping promotes increased blood circulation, which offers many benefits:


Increased elasticity in the face
Sculpts, tones, and firms sagging skin reducing the appearance of discoloration and fine lines
Reduces puffiness and the appearance of dark circles
Rejuvenates the look of dry, dehydrated, and devitalized skin
Relaxes facial tension
Directions: Prep your skin with an oil-based serum so that the cup can smoothly glide across your face.
Gently squeeze the cup, apply it to your skin, and release to create suction.
Move the cup across your face as shown in the diagram. Start with the large cup and switch to the small cup.
Continue until you have successfully cupped all desired areas of your face.
It is important to keep the cup moving at all times as bruising can occur if the cup is left in the same place for too long.