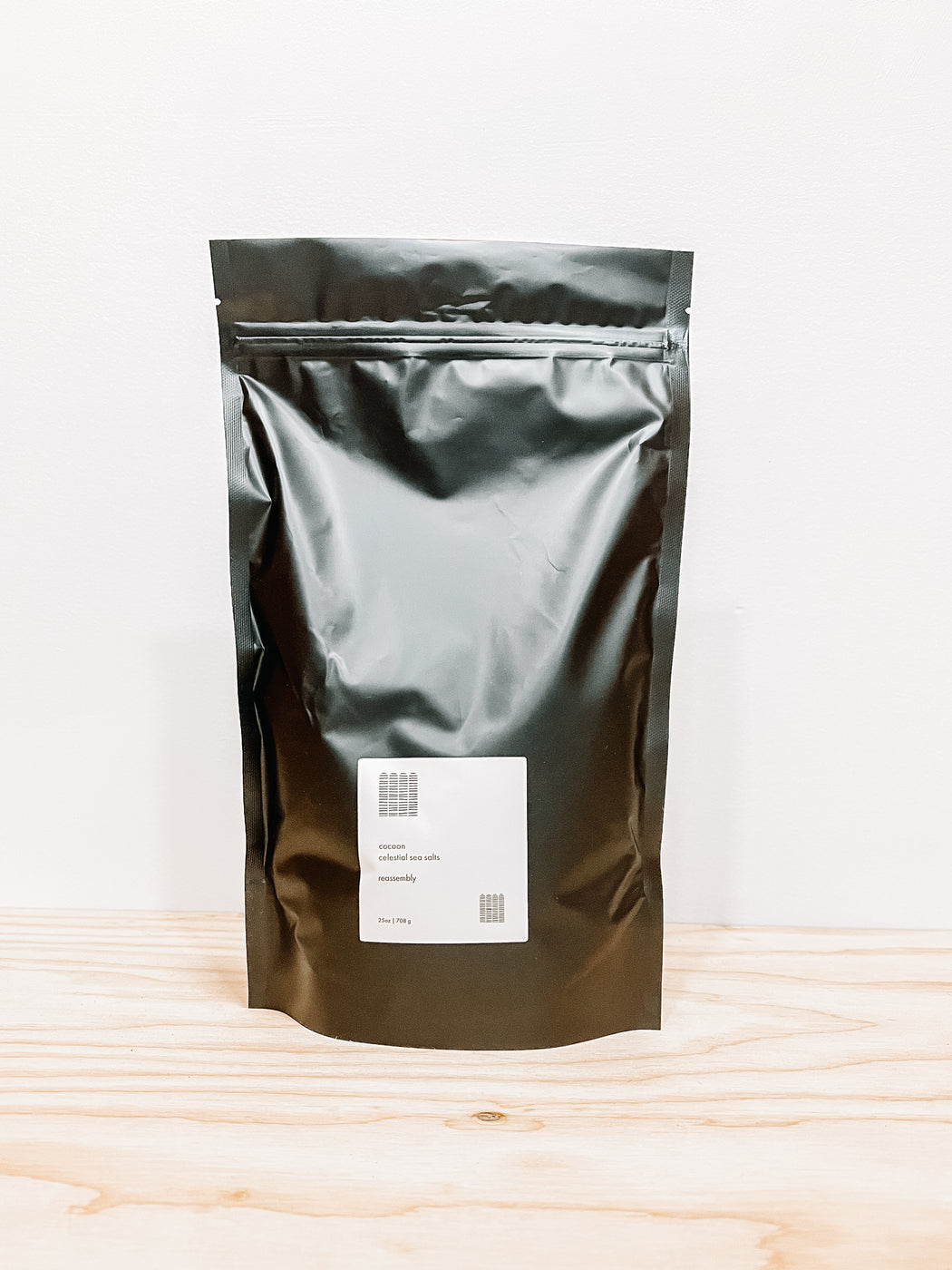 Reassembly- Bath Salt Bag 2 Scents
Reassembly- Bath Salt Bag 2 Scents
Detox Luxe 
This deeply soothing and invigorating bath salt blend combines our signature sacred solar sea and epsom salts along with mustard seed, ginger root, organic apple cider vinegar, sweet birch wood oil, fullers earth clay and essential oils of sweet birch, eucalyptus, wintergreen and ginger grass. 
Cocoon
Cocoon" contains our signature blend of precious, organic solar-evaporated sea salt, epsom salt and pink Himalayan rock salt as well as organic powdered coconut milk, colloidal oatmeal, lavender buds and Lavender Absolute to promote feelings of comfort and relaxation while deeply caring for winter skin.
To use: light candles, add to hot, not warm water - soak and breathe, letting circulation flow and muscles unwind for as long as you can. Leave skin lotion and creme free for the evening in order to sweat out what needs to be eliminated during sleep. In the morning, take a cool shower and feel the effect of a lighter being, softened skin and energized mind.