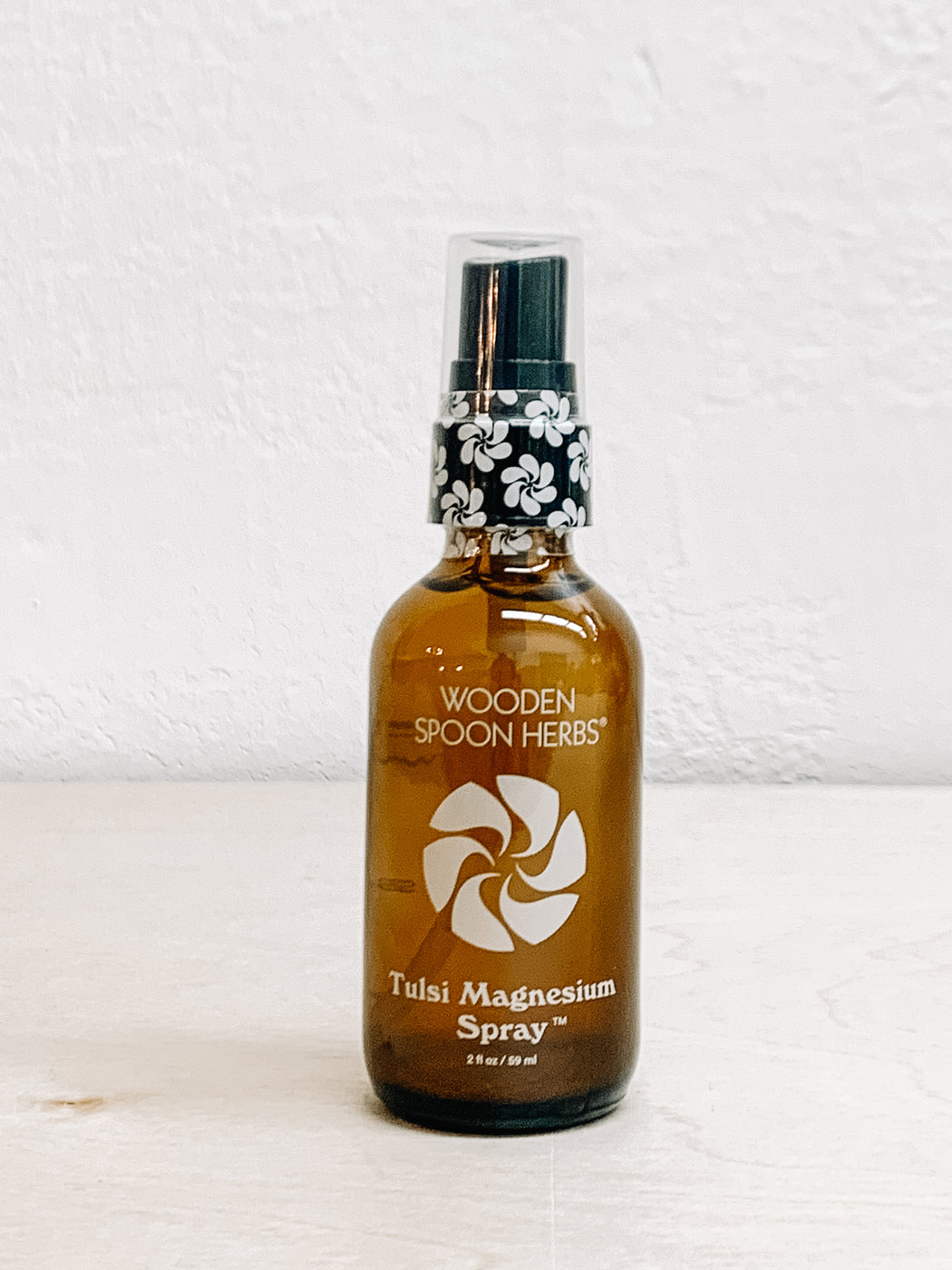 Wooden Spoon Herbs- Tulsi Magnesium Spray
Wooden Spoon Herbs- Tulsi Magnesium Spray
Earth is a wild place and we're just passing through. Luckily for us, this rock where we reside provides mind-soothing minerals like Magnesium.
Required and supportive for many processes and systems in the body (think: digestion, sleep, cognition), magnesium is unique in that it is absorbed best transdermally, aka through the skin. Our Tulsi Magnesium Spray is combined with an artisan-distilled hydrosol of holy basil, creating a blend that is calming with a slightly musky and spicy scent. This spray can be used anywhere on the body but makes a fantastic antiperspirant absorbed through the armpits and the bottoms of the feet.
When you first start using magnesium, there may be some slight skin tingling if you're magnesium deficient. Tingling will cease with use as the minerals embed into your system and work in your favor.

2 oz. bottle
Ingredients: Magnesium chloride flakes, Holy basil hydrosol, Water.
Suggested use: Spray on bottoms of feet, underarms, or where needed. Keep out of reach of children.
* These statements have not been evaluated by the FDA. This product does not intend to treat, diagnose, cure, or prevent any disease.